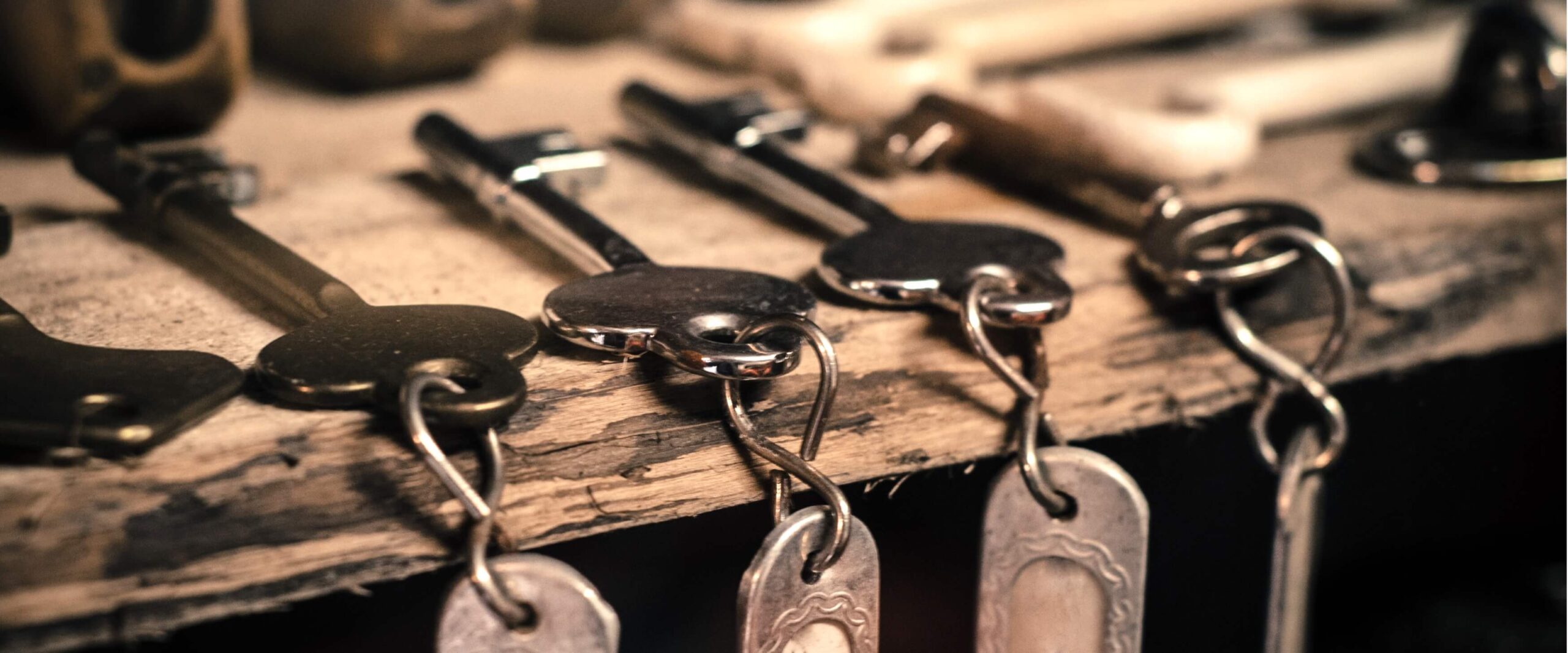 Lock rekeying is the process of changing the internal mechanism of a lock so that it can be opened with another key set. This service is an alternative to replacing the lock completely and is a cost-effective and convenient solution because it allows you to keep the old lock, while ensuring that the key can no longer be used by anyone else.
Locksmith On Call offers a wide range of rekeying services for residential and commercial properties as well as vehicles. Our team of experienced professionals can handle all types of locks, including standard models, high-security locks and smart systems.
Also, if you have any unforeseen circumstances, you don't have to worry about it. We work 24 hours a day, 7 days a week. Just give us a call and we'll rush to help as quickly as we can. It usually takes no more than 30 minutes for Brookline, MA, and surrounding areas.
When you need to rekey the lock
The most common reasons for rekeying are presented below, but are not limited to them:
lost, stolen, or broken key

broken lock cylinder

burglarized lock

change of ownership

security update
Pros and cons of rekeying
Pros
1. Cost-effective. Rekeying is usually less expensive than replacing the lock completely, especially for high-security models or "smart" systems.
2. Security. Rekeying ensures that the key can no longer be used by unauthorized persons, providing an additional level of security.
3. Convenience. Rekeying can be done quickly and efficiently, allowing customers to have the same lock but with a new key.
Cons
1. Limited use. Key changing is not always possible, especially if the lock is old or damaged.
2. Cost. Key replacement can be expensive, especially if multiple locks need to be rekeyed.
3. Limited availability of the service. Some complex types of locks are difficult to rekey, or may cost too much.
Why you should choose us
If you need a rekeying service, feel free to contact Locksmith On Call. We use state of the art equipment and techniques to ensure that the rekeying process is done quickly and efficiently. 
We also offer a wide range of other locksmith services, such as lock repair and replacement, key duplication and more. Whatever service you choose, we guarantee the work done and the components used. 
Call us to forget about all the problems with the locks once and for all.